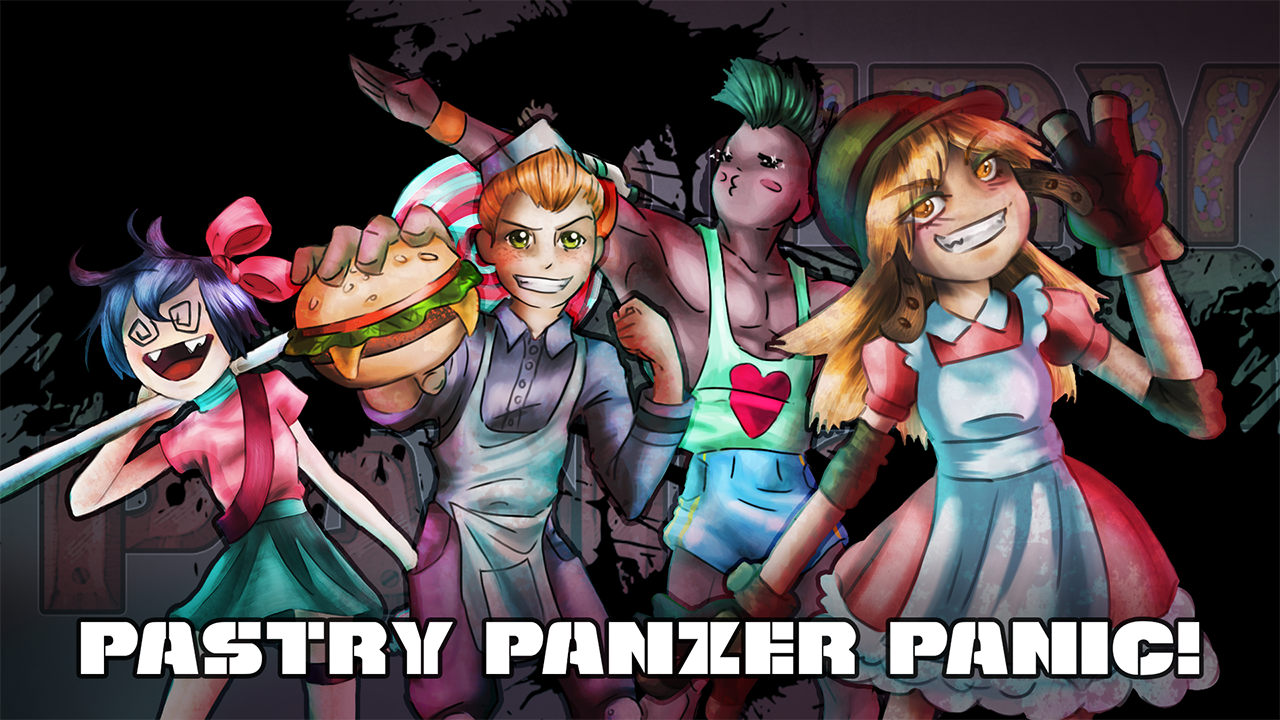 Pastry Panzer Panic
"Roast up robots and cook the competition in this tank fueled food fight!"

You play Betty Bombshell: an apprentice Combat Chef representing her family's Bombshell Bakery from inside the hatch of the restaurant's food themed tank. Each of the four sections of Cornucopia City has a different tank to drive as you destroy enemies and the tanks of your rivals!
Pastry Panzer Panic was developed by 21 people in the Unreal Engine and is currently developing multiplayer combat. Compatible with both controller and keyboard & mouse.