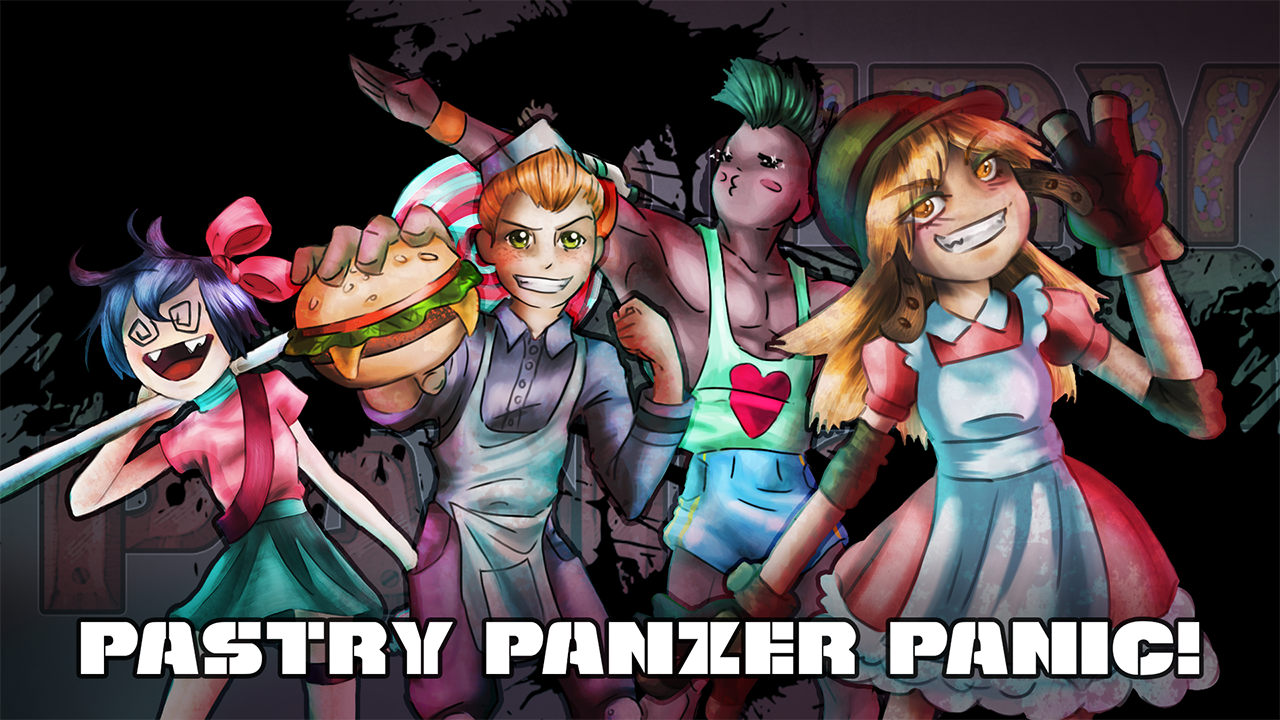 Pastry Panzer Panic
Coming Soon to Steam!
"Roast up robots and cook the competition in this tank fueled food fight!"

You play Betty Bombshell: an apprentice Combat Chef representing her family's Bombshell Bakery from inside the hatch of the restaurant's food themed tank. Each of the four sections of Cornucopia City has a different tank to drive as you destroy enemies and the tanks of your rivals!
Pastry Panzer Panic was developed by 21 people in the Unreal Engine. Compatible with both controller and keyboard & mouse.
Credits
Creative Director
Michael Bush
Producer
Stephen 'Trey' Atwood
Art
Lead Artist - Stephen 'Trey' Atwood
Concept Artist/Assistant Lead Artist - Megan Carroll
Senior Concept Artist - Christine 'Sound' Wright
Senior Environmental Artist - Eli Brose
Materials Artist - Jeremiah Jackson
Senior Artist - Nicholas 'Noah' Hunter
Senior Artist - Matt Schaffter
Stephen Cuoco
Jacob Galante
Ryan 'Josh' Hirst
Charlton 'Taylor' Mason
Brendan McGoona
Oneil Mignott
Coltin Parks
Anthony 'Jamal' Stewart
Mark Stover
Nicole Witsell
Animation
Lead Animator - Charlton 'Taylor' Mason
Senior Animator - Ryan Ferguson
Stephen 'Trey' Atwood
Ryan 'Josh' Hirst
Coltin Parks
Anthony 'Jamal' Stewart
Audio
Lead Audio Designer - Christine 'Sound' Wright
Ryan Ferguson
Jacob Galante
Brendan McGoona
Alex Stewart
Design
Lead Designer - Alex Stewart
Assistant Design Lead - Jacob Galante
Senior Designer - Matt Schaffter
Eli Brose
Michael Bush
Ryan Ferguson
Brendan McGoona
Programming
Michael Bush
With Additional Programming by...
Ryan Ferguson
Jacob Galante
Nicholas 'Noah' Hunter
Stuart Winslow