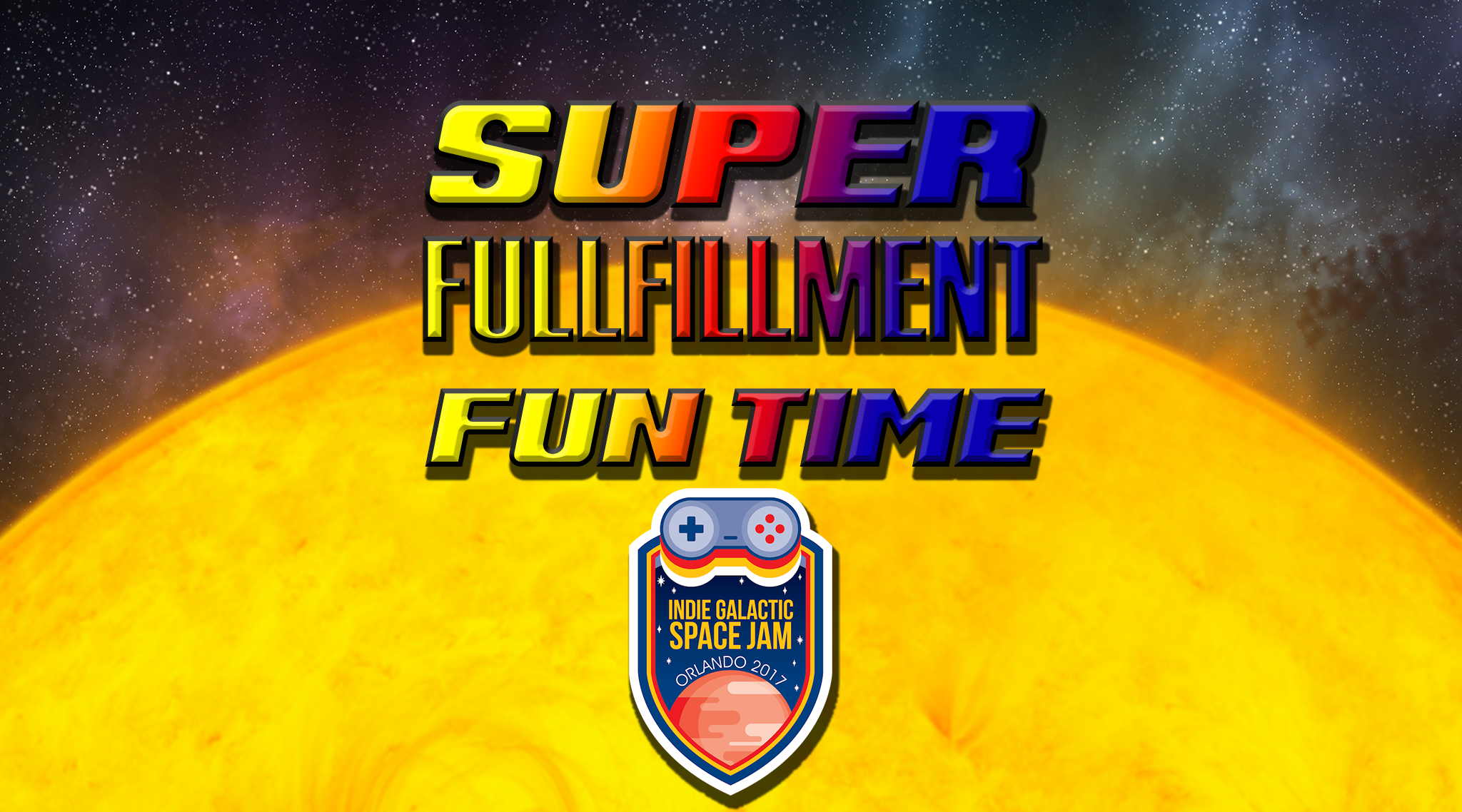 SUPER FULFILLMENT FUN TIME
[This VR game was made in under 48 hours for the 2017 Indiegalactic Space Jam and uses Oculus Touch controls. And won in the $2,000 prize bracket!]
WELCOME, NEW TEAM MEMBER, TO THE SUPER FULFILLMENT CENTER !
HERE WE USE THE COLOR CODED CATEGORIZATION DELIVERY SYSTEM (CCCDS) TO CLASSIFY THROWN PACKAGE TRANSFERS TO THE RED, GREEN, AND YELLOW DELIVERY DRONES (RGYDDS)!
WORK SHIFTS CONSIST OF INTENSE FIVE MINUTE LONG SPRINTS BEFORE YOUR HOUR LONG BREAKS. GOOD LUCK, NEW TEAM MEMBER!
Download
Download
SuperFulfillmentFunTimeFinal_Data.zip
47 MB